Year 4 Class - Virtual School
Today
English
You will find your daily English session uploaded in Seesaw in the 'Activity' section.
Writing
This week we will using our literacy lessons to write a letter to Mr Palin and Mrs Longley so that you can tell them all about yourself as well as your goals and ambitions for Year 5. We will also be thinking about our friends and will be making a friendship flag with messages for our class mates. We will be preparing a Friendship magazine full of interesting activities to share with them.

Spelling, Punctuation and Grammar (SPAG)
This week we have one final spelling list!
accident, actually, busy, eighth, forward, forwards, guide, possess, occasion, Wednesday.
Rather than having a Hive Game for these we will be playing some games to practice using them. We will also look back at the whole of the Year 3/4 Spelling List. Can the children identify any words they need extra practice on before moving on to the Y5/6 spellings in September?

Maths
This week we will be going over some key skills in maths. We will play some maths games and explore our concepts in different ways.
This week's lessons:
Monday – 4 operations consolidation and game.
Tuesday – Decimals recap.
Wednesday – Unicorns v Giants. Maths game
Thursday – Summer maths activities and board game
TTRS – This week we have a battle against Y3. The last one of the year! Remember to keep playing on TTRS in the holidays to keep your times tables knowledge fresh!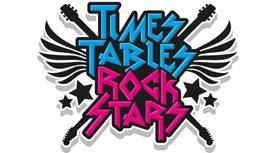 This Week
Creative
Music
Get ready for the Grand Finale of Wakefield Music Services BIG SING 2020 on Friday 15th July at 10.30am by learning a new song We can be kind. All the songs for the performance can be found on their Youtube channel. https://www.youtube.com/playlist?list=PLTJpHlO0S2z5ulcMw4JHZ5jw5oRLpCBh9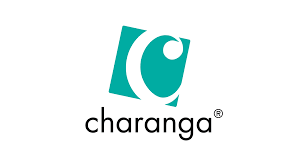 Active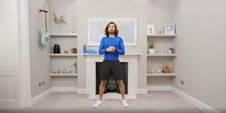 Click on the Joe Wicks icon above to access your daily fitness.
Miss Hoyte is now delivering weekly dance lessons for you all. Please click on the link below to access your weekly dance lesson:
ACES, who work in our school, have also provided some ideas for PE at home. Please see the document attached below:
Reading
Keep reading everyone! Please remember to return your reading books to school so that we can get the library ready for Septemebr! Can you complete the JCA Reading Bingo?
History & Geography
Geography
Compass Directions
This week we are going to have a go at using a compass to give directions. Can you make your own compass rose picture or model?
Science
Ask a Question.
Watch this Oak National assembly with famous scientist Lord Robert Winston. https://www.youtube.com/watch?v=C6e0fZs4-IU
Here, children ask him fascinating questions about Science such as: Where do rainforest animals go at night? How do you get crystals out of the ground? How do you make a vaccine for Covid 19? What makes the sound of thunder?
It is fascinating to listen to!
I know Year 4 are fascinated about Science too! What questions would you like to know about Science? Write them down and then try to find out the answer. You could use some of this website to help.
https://www.childrensuniversity.manchester.ac.uk/learning-activities/science/
Or try the attached activity – How do you grow a rainbow?