Celebrating the Arts – The Visual Arts
Our Focus: To develop a range of artist skills in all children at all levels through ensuring we hold high expectations of what children can achieve. We teach a knowledge-rich and skills-based curriculum, providing children with provocations that allow them to produce high-quality end pieces that they are incredibly proud of and want to share with others.
We have 'Published' displays throughout school, which allow our children's high quality work to be showcased, in both our corridors and shared spaces as well as within classrooms. This is something that the children strive to be part of. High quality Art is showcased alongside high quality Literacy outcomes that are connected through their context.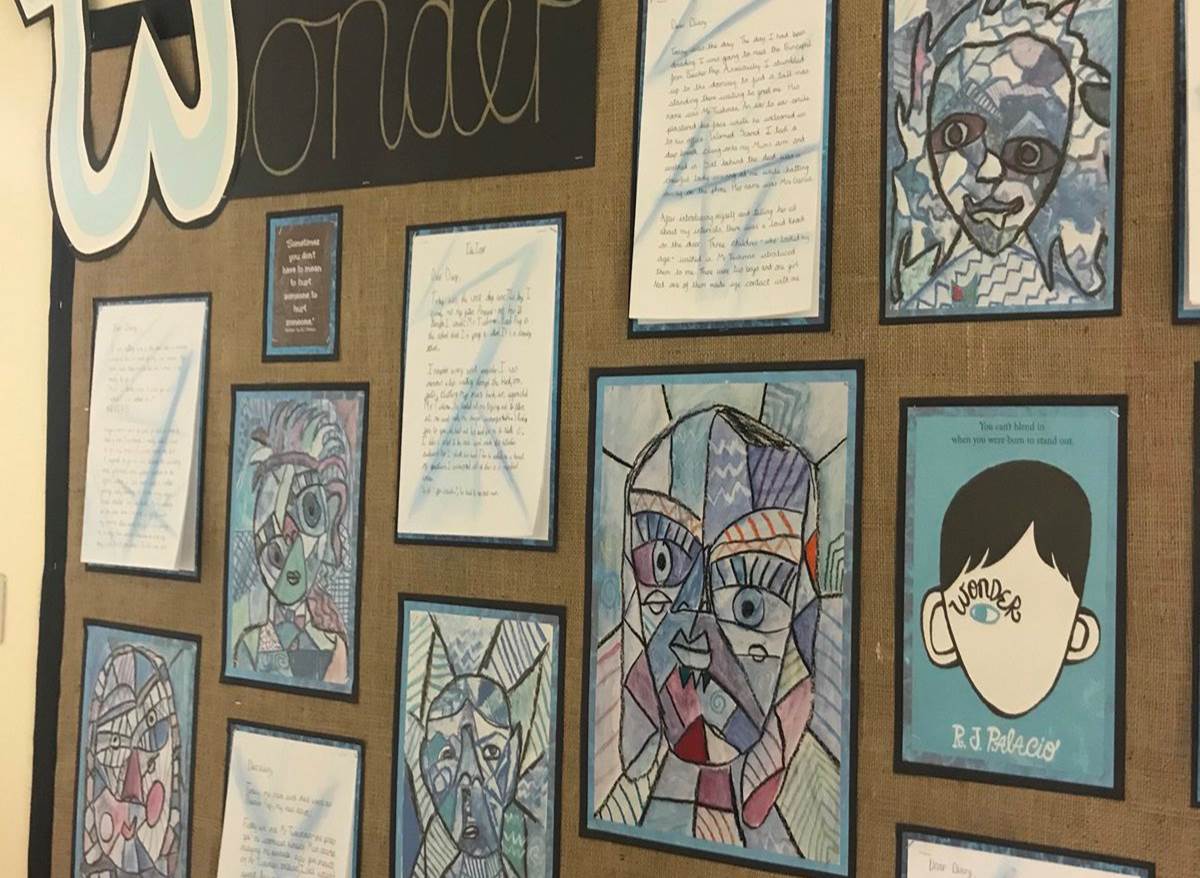 What do we do and why do we do it?
-Each class teacher plans 6 Art units over the course of the year, each focussed on a different strand of Art (e.g. painting, drawing, 3D form, print) so that we ensure breadth of Art across the curriculum and linking in to their current topics.
-We plan backwards from the end-product, ensuring the taught skills are developed upon each week so that the children produce a high quality final piece.
-We develop ideas in the children's own sketchbooks, where they practise, annotate, add notes to and evaluate their existing work. This is so that the children are able to review their learning journey and develop their critical analysis skills as they progress through a unit.
-We focus on key artists (from a range of genres) within each unit so that we are evaluating quality pieces of work that help us strive for a similar quality from the children. The children critically evaluate artists' work and develop their skills through discursive analysis (KS1) as well as written notes in KS2.
-We publish the children's work beautifully on class and corridor displays, which are present in every classroom, displaying exceptional artwork alongside connected high-quality written work so that we allow children to develop an immense sense of pride in their work and constantly strive to be the best that they can be. This empowers those children whose work is chosen as well as motivates those children who want to be part of the next display.
-We also have many opportunities for children to celebrate their learning through an annual Art gallery evening so that our entire community can celebrate the fantastic achievements of the children over the course of our Creative Arts week. Alongside this, each year group plans outcomes for parents to come and see high-quality work throughout the whole curriculum over the course of the year.
Music, Dance and Drama – Understanding, Creating and Performing
Our Focus: Alongside the Visual Arts, we have a passion for developing the children's creative abilities in Music, Dance and Drama. Our curriculum provides progressive opportunities for children to build their knowledge and skills through high-quality experiences with their class, enhanced performance work with specialist teachers and a range of extra-curricular activities. Classes work towards performances so that they can demonstrate, apply and refine their performance and so that we can celebrate their progress together. They gain experience of performing in front of an audience allowing them to develop self-confidence and self-esteem as well as presentation skills, teamwork, perseverance and leadership skills they can draw on in their future lives. 
Classes perform regularly to parents and we have an annual Creative Arts Performance linked to our Art Gallery so that our entire community can celebrate our achievements over the year. 
We also aim for children to develop a love of Music, Dance and Drama, an aesthetic appreciation of a wide range of Creative and Performing Arts and an understanding of how they fit into our society. 
Watch the beautiful Jerry Clay Christmas Performance from 2020 we sent to parents when we could not safely invite them into the academy. https://www.youtube.com/watch?v=8SwK__6bNzs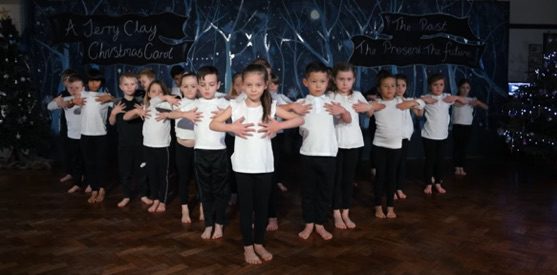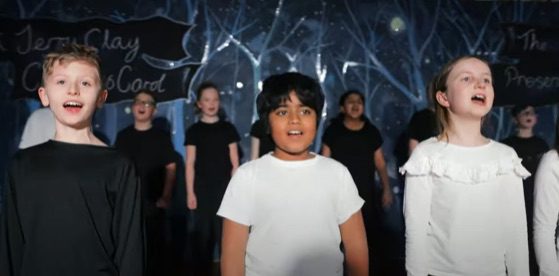 Music
Our Music curriculum is framed by the award-winning Charanga Curriculum with 6 units over the course of the year. Each unit has a final performance for the children to showcase their learning and provides opportunities:
to listen to and develop their knowledge of a musical genre or form,

 

to sing and learn to play musical instruments,

 

to be creative in improvising and composing their own music

 

to apply their knowledge and skills into at least one performance and to rehearse and refine (polish) this performance
to evaluate their own response to the music and the performance and that of their audience.

 
Throughout their time in the academy, children will have the chance to perform in front of an audience of other children, parents, in the community or in other venues. 
Teachers also devise or adapt their own musical performing projects reacting to the learning in class or to events on our values calendar or in society.
Musical connections
Music is also a powerful tool used to help children to learn knowledge in other subjects by singing or composing their own songs. Singing works closely alongside communication and language development and allows the children to articulate and internalize language structures. The intrinsic knowledge of Music gained from performing (rhythms, melodies and textures) facilitates mathematical understanding. 
We cherish our links with musical groups in our community and perform alongside The Wrenthorpe Singers and Ukulele group. 
Singing 
At Jerry Clay, we sing to as part of our weekly routine, for enjoyment, to develop our singing ability and to reflect on our Values and themes in our learning. We sing in class, in assemblies and at special events and performances. We love to sing and have opportunities to sing in competitions and festivals. Our choir won the coveted Rothwell Music Festival Junior Choir competition two years in a row.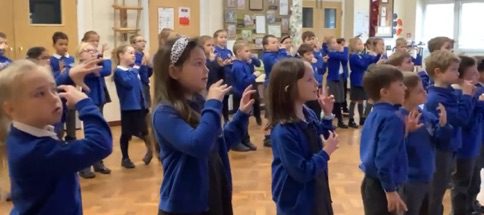 Learning to play a musical instrument
Every child has the chance to learn to play a musical instrument. This leads to enjoyment and a sense of achievement, provides numerous opportunities and develops valuable attributes including perseverance, resilience, concentration and self-confidence. 
All children have the experience of playing tuned and untuned percussion instruments within our progressive scheme of learning. 
During KS2 all our children spend at least one year learning to play the ukulele as part of the Wakefield Music Services First Access programme, developing valuable skills as a good starting point in this fantastic instrument and the knowledge that they can succeed in Music. From Key Stage 2 children can also choose to learn to play a musical instrument (piano, strings, woodwind, brass, percussions, guitar) with a visiting peripatetic teacher. Instrumental groups perform in assemblies regularly and children can get involved with further ensemble playing in bands or orchestras at a local Music Centre.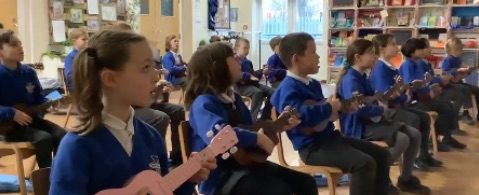 Drama Through Core Texts
Staff and children use drama to explore their core texts through drama alongside their work in literacy. They develop their understanding of the text including the plot, characters, setting and context by imagining scenes and taking on roles, inferring emotions and empathizing with characters. They learn to use physical movement and facial expression to convey emotion so that they become skilled in inference and can identify clues in a text. They imagine how to create scenes using role play and freeze frame and explore how to create an atmosphere which feeds into their descriptive writing in literacy. The children work creatively in groups to devise their drama performances and compare and analyse the impact of their performances on the audience. They read and interpret scripts and make creative decisions to bring these to life. Drama works closely alongside reading in the academy to enhance children's love of literature so that they can draw on a rich web of understanding of text when writing their own texts.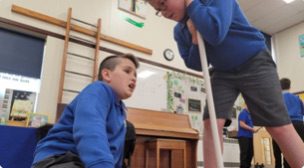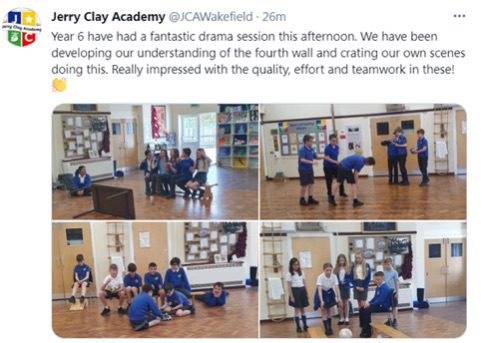 Dance
All classes have Dance lessons with a specialist teacher so that they develop a range of performing skills in different genres of dance including hip hop, contemporary and lyrical. Dance fits alongside the children's learning in PE and the Performing Arts and they learn how physical movement can interpret music and create expressive performances. We have aspirational and ambitious teaching allowing all children to develop a confidence and enjoyment for dance and providing an invaluable addition to the children's wellbeing. The children learn teamwork, trust and cooperation. In striving for polished performances they develop resilience, perseverance and a further appreciation of the aesthetic value of the Arts. 
Classes perform regularly throughout the year and as part of the annual Creative Arts performances.