Teaching & Learning
At Jerry Clay Academy Primary we are committed to excellence in all that we do and recognise that this is achieved through a constant drive to improve and develop the quality of teaching and learning across the school.
Learner Traits
We aim to provide all children at Jerry Clay a strong sense of self,  positive attitude towards learning , a clear sense of purpose and importantly, a sense of belonging. Our Jerry Clay Learner Traits underpin are prominent in all parts of school life. These include:
co-operation
communication
perseverance
risk-taking
team-work
inquirer
caring
respect
Precision teaching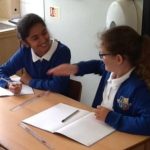 We commit to precision teaching which centres on the child's current learning needs and motivates and inspires them to achieve the next steps.
Our teaching is characterised by children taking ownership of learning and confidently moving it forward because teachers scaffold and provide continuous feedback about progress.
Learning objectives and success criteria
We use clear learning objectives so that children understand what skill or knowledge they are learning or practicing. We use SO THAT to explain the reason for learning. This helps our children to understand the 'bigger picture' in their learning.
Success criteria or 'What learning looks like' are framed with children so that they can evaluate their own progress and are clear about the learning. These are revisited throughout the lesson and give children a clear and supportive reference point for self-assessment.
Classroom and school environments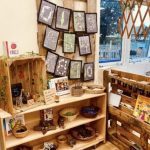 Jerry Clay Academy we are committed to establishing environments for learning that not only stimulate and engage, but engender a sense of purpose and identity. Our school and classroom environments convey clear messages about our collective values, celebrates learning and supports and develops reflection, thinking and connection making. We use working walls to ensure that current learning is display. These will usually consist of a mix of modelled examples and children's work thoughts and ideas. Teachers ensure that modelling and scaffolding are precise and effective at showing what good looks like whilst allowing children sufficient space to adapt and learn from this.
Retrieval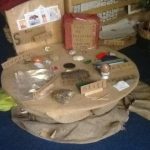 We have focused heavily on retrieval and 'helping children to know more and remember more'.
Click here to see an example of our retrieval newsletter for staff.
Curriculum, knowledge organisers and progression
Our curriculum allows us to deepen learning each year. Please click here to see our curriculum. https://jerryclayacademy.wakefield.sch.uk/curriculum/our-curriculum/
You can view knowledge organisers by clicking here.
Feedback
Feedback is essential for both the teacher and learner to know their next steps in learning. We use feedback as a tool for formative ongoing assessment and informing subsequent planning, improving standards by encouraging children to give of their best and improve on their last piece of work and developing children's self-esteem through praise and valuing their achievements.
Teachers and pupils will use a variety of feedback including:
Verbal feedback within lessons
Checking against the success criteria what has been achieved
Self and peer marking
2 'stars' and a 'wish' – this is what children have done well and what they should do to improve.
Whole class feedback
We use specific time (STRIVE TIME) for the children to read, reflect and respond to marking.